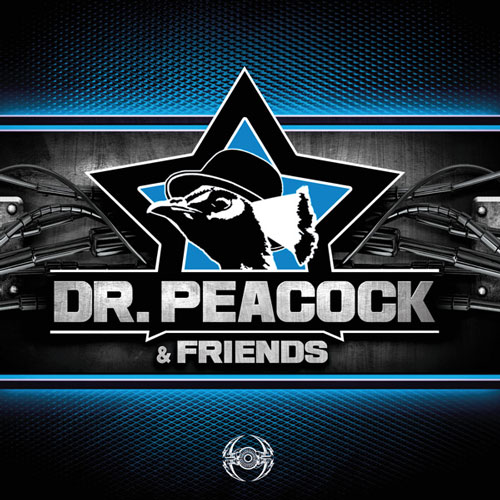 ► The Dutch revelation arrives in France: the new ep of Dr. Peacock is available at Audiogenic!
For those of you who still do not know Dr. Peacock, he is the Dutch revelation of the moment on the frenchcore planet.
Peacock is known for his totally insane tunes, together with the hard Frenchcore sounds. He developed his own style in the Frenchcore scene. For everyone that does not have seen him before? His performances on stage are very powerful and totally crazy!
For this first release on Audiogenic, Dr. Peacock proposes three original tracks and a remix by Noisekick. The result is a heavy and very dancefloor sound, that could unite all fans of hardcore and frenchcore alike in its wake. To be continued ...
DR.PEACOCK // & Friends
Label: PSYCHIK GENOCIDE - PKG59
Format : vinyl +digital
► More info:
http://www.audiogenic.fr/site/index.php
► Listen / Download:
AUDIOGENIC:
http://www.audiogenic.fr/site/labels-2-3-509-1-1.html
JUNO:
http://www.junodownload.com/products/dr-peacock-friends/2272602-02/
AMAZON:
http://www.amazon.fr/dp/B00EF8CQIW?ie=UTF8&tag=musique006-21&linkCode=as2&camp=1642&creative=6746&creativeASIN=B00EF8CQIW
► Full listening on the Audiogenic's Youtube Channel :
https://www.youtube.com/watch?v=q6hWUSyhX3U